Kenmore WA Locksmith Commercial Services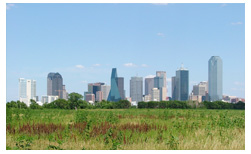 Kenmore WA Locksmith has the best well trained expert capable in providing professional and high quality of commercial locksmith services. We are dedicated in providing the best commercial security options and services to our customers in Kenmore, WA area. It is our absolute priority to enable to assure our customers with our security systems having them go throughout the day and sleep the night through without worrying about their assets. It is important that you protect your most important assets and that includes your home, your business and your family as well. We will make sure that you will not wait very long when it comes to offering you with protection for your front door locks and security alarms for your business.
Contact us at (425) 587-1069
At Kenmore WA Locksmith, we are committed to bringing the best value to our clients' money with our top quality yet affordable products and services for all their commercial security needs. As our customer you will be involved in the product selection process in order to ensure the correct choice of security product for your business within your budget. We will come out and assist you in determining your needs and make recommendations as to how to enhance your security.
Commercial locksmith concerns including:
Access control systems
Electronic keypads and keyless entries
Master systems and high-security locks operations
Changes on safe combinations or new safe installations
Panic bar installation
File cabinet locks maintenance, repair and/or upgrades
Other business locksmith demands
Call us at (425) 587-1069
So be aware when choosing an affordable locksmith. While there are those who claim to charge a fraction of the cost, you want to make sure you are getting a good locksmith and not an unlicensed locksmith.  Kenmore WA Locksmith provides full commercial locksmith solution in any kind or types of commercial locksmith needs and concerns in Kenmore, WA area. Contact us now at (425) 587-1069 to know more about our company and our other great deals. Our qualified representatives will answer all your queries regarding your locksmith concerns and furnish you free estimate as well. So contact us  today at (425) 587-1069 and we will be able to address any problems that you may have along with any questions regarding our service or products for installation. We will make sure that you get the service that you need and tend to any sensitive situations regarding any locksmith services.